COVID 19 DISINFECTING ORLANDO
Call us anytime!
www.absolutebioclean.co321.303.8531S
Your #1 Choice for a Biohazard – Hazmat Cleaning Company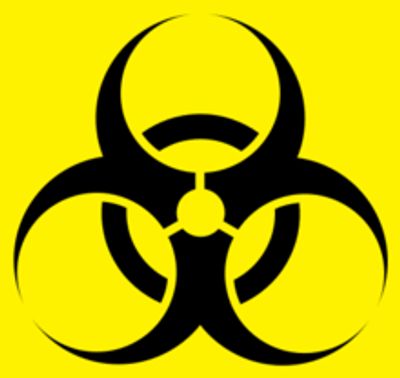 Absolute Bio-Clean
Florida's #1 After Death ,Blood , Biohazard Cleaning Company. We are in the business of ensuring that you, your family, and your home/property gets the protection it needs from potential bio-hazards after an unforeseen event. Our technicians are trained in decontamination and sterilization. With years of experience in everything from hoarder houses, unattended deaths, suicides, homicides and blood cleanup we offer a fully equipped staff that has both your environmental and emotional needs in mind. We are fully licensed, insured and bonded.
Blood Cleaning company Orlando – Central Florida
Our services
BLOOD REMOVAL
SUICIDE & HOMICIDE CLEANUP
HOARDING CLEANUP
UNDISCOVERED DEATH & BODY DECOMPOSITION
BIOHAZARD & HAZARDOUS WASTE REMOVAL
RODENT DROPPINGS CLEANUP
EMERGENCY VEHICLE DECONTAMINATION
SEWAGE & ODOR REMOVAL
FECES/URINE CLEANUP
MOLD REMEDIATION
TEAR GAS CLEANUP
We are proud to service 67 counties in Florida
Orlando – Orange – Seminole – Volusia – Flagler – Palm Coast – Clearwater – St. Petersburg – St. Augustine – Maitland – Casselberry – Sanford – Lake Mary – Tallahassee – Dublin – West Palm Beach – Deltona – Palm Bay – Oseola – Brevard – Lake – Marion – Polk – Tampa – Jacksonville – Pensecola – Key West – Miami – Flagler – Lee – Hardee – Gainesville – Melbourne – Kissimmee – Daytona – Cocoa Beach – Windermere – Putnam – Nassau – Citrus – Hernando–Highlands – Martin –Palm Beach – Hendry–Taylor – Walton – Okaloosa – Bay – Santa Rosa – Escambia–Holmes – Jackson – Washington – Calhoun – Leon – Clay–Columbia – Gulf – Franklin – Jefferson – Madison – Levy – Lafayete – Dixie – Duval – Suwannee – St. Jonhs – Hillsborough – Pasco – Pinellas – Manatee – Sarasota – Charlotte – Highlands – Broward – Desoto – Collier – Port St. Lucie – Alachua – Bradford – Baker – Union – Indian River – Monroe – Okeechobee – Hamilton – Gadsden–Glades – Boca Raton
Bio hazard – After death Cleaning Experts – Florida
We Cleanup Homes after someone passes away
After a loved one or maybe a tenant passes away you might be left with the question, who is cleaning this up?
Leave it up to us! We have helped our community for 20+ years. We take pride in our work and you can rest assure we will be there for you every step of the way. Discretion guaranteed. Call us 24/7
321.303.8531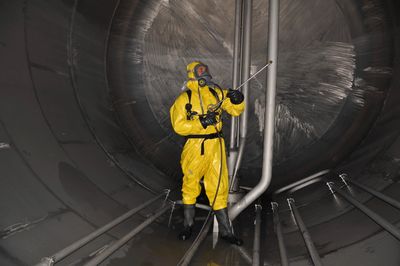 Most Trusted Company in Central Florida – LOCAL
We have been proud to service our community for over 20 years with excellent, compassionate service.
Specializing in Biohazard Cleanups
Unlike our competitors, we have specialized in only cleaning and disinfecting Bio hazards – After death – Suicides – Unattended death and Infectious Disease cleanups in the State of Florida.
Most Trusted After Death – Blood Cleanup Company in town.
We understand this is a very unexpected time in your life. The last you thing you would ever imagine is a Biohazard cleanup company to rip you off. We always provide upfront pricing before any work is performed.
Honest – Reliable Company
You can count on us. Calls are always answered by a live technician. English And Spanish.
Woman – Minority Owned business
COVID – 19 DISINFECTING
Specializing in Disinfecting Infectious Diseases with 20 + years of experience. Local. Upfront pricing. Free Estimates. Call us today!
Powered by
CORONAVIRUS – COVID 19 Disinfecting
Call us today for a free estimate. from your LOCAL disinfecting company
Why Absolute Bio Clean?
Blood Cleanup Experts – Over 20 years of experience
-20+ years of Experienced
-Certified & Insured
-Professional 24 hr Emergency Service You Can count on
–We provide bio-hazard cleanup/restoration when a home or business has been affected by a trauma, hoarding, human and animal waste,suicide,death, homicide, blood or accident.
MOST TRUSTED AND REFERRED COMPANY IN FLORIDA
What We Offer
Some of our services include:
Blood Cleanup
Crime Scene Cleanup
Biohazard Cleanup
Suicide Cleanup
After Death Cleanup
Hoarder house Cleanup
Unattended Death Cleanup
Filth – Junk Cleanup
Feces Cleanup
Infectious Disease Cleanup
Proud to be the most 5 Star rated company in Florida
We promise quality, reliable cleaning service every time. We work hard to be the best. Our products are high-quality and safe. And we focus on the details, so you know the job is done right every time.
Coronavirus – covid19 – disinfecting – orlando- florida
After Death Cleaning Services

Absolute Bio Clean
Proud to service all 67 counties in Florida
Copyright © 2020 Absolute Bio-Clean – All Rights Reserved.